Exclusive Interview – EUPPA: A Healthy Growing Business
EUPPA Conference 2017
On the occasion of this year's European Potato Processors Association (EUPPA) Conference, held recently in Brussels, I had the chance to interview the association's President, Kees Meijer, and to discuss both his views on the potato processing industry and the plans and scope of the EUPPA itself.
By Dan Orehov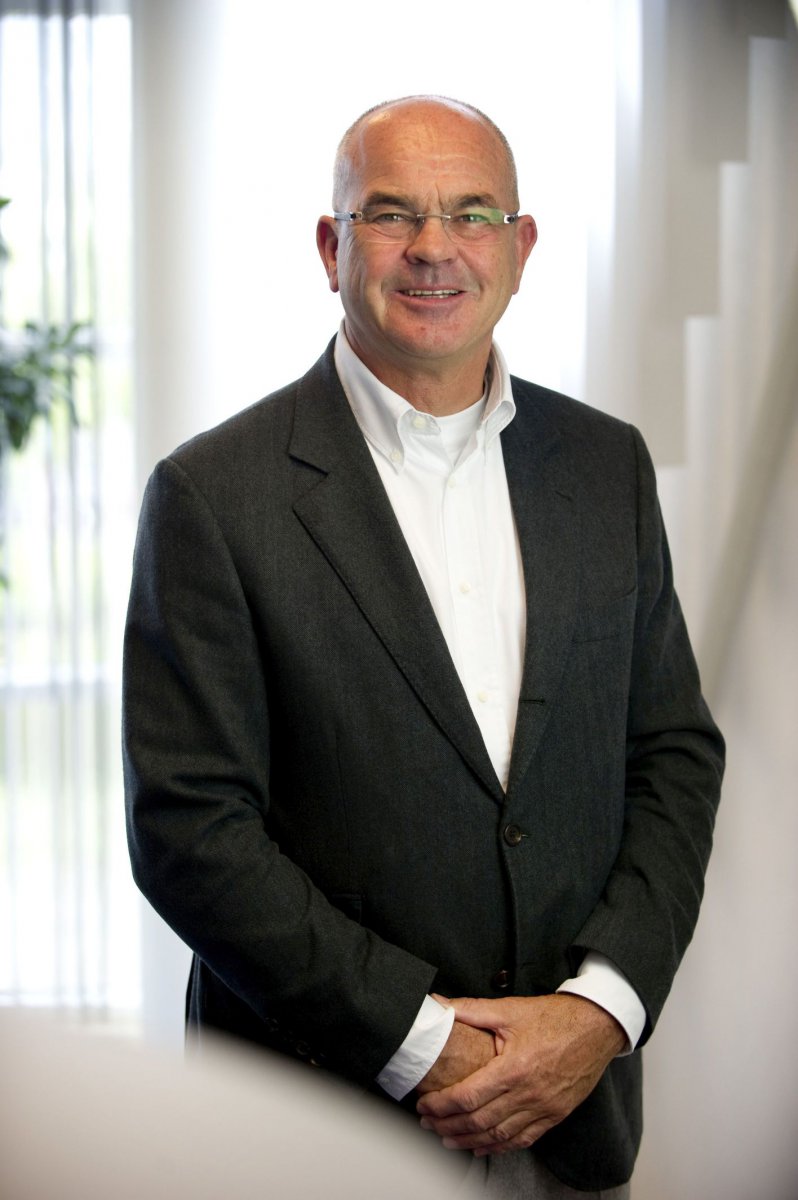 Mr Kees Meijer - EUPPA President
What is the motivation behind initiating the conference and how long has it been organized so far?
The main scope of the conference is to encourage interaction between some of the main potato processors in Europe and to define better areas of cooperation, in order to improve the overall European potato processors' community. We steer clear of any competition areas and our main goal is to help the European potato processing industry to get stronger.
What are the criteria needed for a potato processor to become a member of EUPPA?
A company needs to have a production unit within Europe and to also be a member of their national association. Should such an association prove to be non-existent, like for example in countries such as Poland, then the processor can apply to become a direct member of EUPPA. We also expect from our members to participate in the association's three committees, which cover the following areas: trade, food law and sustainability. We encourage all of our members to send their representatives to these committees, because this is where some of our most important work is being done.
Can you give us some examples on the type of work done by the sustainability committee?
There are a lot of discussions and best practice is shared, for example on reducing the amount of water used during processing, as well as how to reduce energy consumption and we develop cross-industry projects that we can work on together.
Whenever there is a legislative proposal from the European Union on sustainability, it is also discussed within our committee. We engage with the regulators to inform them of any potential impacts that new policies may have for our sector, ensuring that new legislation is practical. We appeal to European regulators to support this crucial industry and to create an environment that is fair and conducive to continuing business within Europe and beyond.
The other objective is of course to try to get a level playing field within the EU on all kinds of issues impacting our industry, especially considering the fact that legislation differs from one region to the other or from one country to the other.
How do you believe the European potato processing industry will be affected by the UK leaving the Union?
It is difficult to say at the moment, because the Brexit is at an early stage and there aren't yet sufficient data on what the UK trade possibilities will be in the future or what trade will actually look like after the UK leaves the EU. If current European regulations will be respected, I don't imagine the impact will be a major one, but as I mentioned, I cannot comment specifically since we are still at the beginning of this process. However, it is my personal opinion that most of what we have today will remain in place.
What are the current product and category trends that you have noticed at the moment?
I think one of the most dynamic categories is the pre-packed, pre-fried frozen potatoes, which are shipped not only to Europe but also to many other places in the world. With regards to market growth outside the EU and North America, there are strong indicators that emerging markets such as Asia and Latin America are developing quite rapidly at the moment. This is because the level of income for certain groups of the population is growing and thus more consumers prefer to either purchase prepared food or have increased their out-of-home consumption. On the other hand, on the more mature markets that I have already mentioned, namely Europe and North America, the main trend is toward added-value products, with foodservice operators trying to distinguish themselves by providing more than the classic standard French fries.
What do you consider to be some of the main challenges that potato processors are facing right now?
I think mainly in the North-Western parts of Europe and the US, where most of the production takes place, the current challenge is to obtain good quality potatoes for a reasonable cost. The area of land suitable for potato growing is obviously limited so another challenge is finding ways to increase efficiency and yields, in order to avoid shortages. The food and drink industry recognizes there are also some challenges relating to diet and health. We believe everyone should have access to nutritious, simple, tasty and affordable foods. By investing in new product development, we continue to deliver choice and convenience to our customers' menu.
What is your opinion on innovation, both in terms of product and with regards to equipment for potato processing?
This would be better answered by the processors themselves, however what I can say is that a lot of innovation regarding processing equipment nowadays focuses on sustainability and resource efficiency: using less energy, less water and less fertilizer when growing potatoes and having less emissions. In the end-product arena, I believe the focus is on developing new ranges of products that are even easier to prepare, regardless of whether we refer to the individual user or to the professional in foodservice. The emphasis on sustainability comes from a general consensus that we need to take better care of the planet, and also because our industry is keen to inform consumers that they have taken on this responsibility. I consider that sustainability is a great story to tell only if you actually live by it.
How do you see EUPPA evolving in the next couple of years?
My hope is to increase our membership base, although we already have a good representation in Europe.
Source: Potatobusiness - http://www.potatobusiness.com/event2/1994-exclusive-interview-euppa-a-healthy-growing-business